Música fea. Soy de Ciudad de Panamá y distribuyo discos y material subersivo por diversión y para hacer amigos.
Ugly music. I'm from Panama City (Central America), and I distribute records and subversive material to have fun and make friends.
---
LC016: ATROFIA - Programados para el Caos LP (2018)
"If you fancy a bounce on your chair like a pogo stick, a bop of the head or a jiggle then look no further than Cartoon Network. if you fancy a chance to ruin your chair, fling your head around or act like a thing possessed, then tune into Atrofia's highly anticipated debut album 'Programado Para El Caos'. It comes loaded with insanely fast Thrash Metal, mixed with the Spanish language and a feeling that the drummer is tanked up on red bull. Seriously this album is a romping marathon of which is hard to keep up with, especially when air drumming or doing the air guitar. It seems that this Panamanian outfit have their craft sussed out, for every second it does not disappoint and leaves you quenching for more. Think Panama is only famous for the canal? Think again. Atrofia is set to place Panama's metal scene on the world stage" - Global Metal Apocalypse
Listen HERE
(250) ORANGE VINYL
---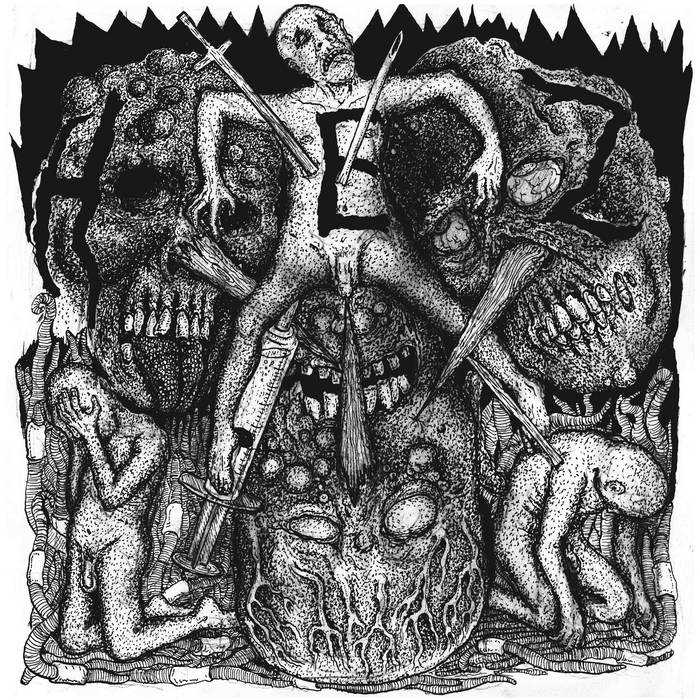 LC015: HEZ - S/T MLP 12" (2016)
"HEZ are from PANAMA, a country not known internationally for it's punk output, even though they've had a small scene going since at least the 90s, but this should be the release that makes people pay attention. One of the rawest, catchiest, pounding and heavy hardcore punk releases that I can remember. I was nothing but ecstatic to be included in this joint release with Discos Enfermos and Logica Ciega Discos. I cannot give this LP enough praise. The most blown out and heavy bass; pounding, stomping and tom heavy drums; and noisy, screeching, distorted guitars. Not to mention the tormented vocals to wrap it all together. I really feel like no description can give this LP justice. It needs to be heard to be properly experienced. And the cover art was done by one of my favorite people/artists Yecatl Peña! A perfect release all around" - World Gone Mad
Co-released with World Gone Mad (USA) and Discos Enfermos (Spain)
Listen HERE
(300) BLACK VINYL
---
*LC014: MUERTE SUBITA - Demo TAPE (2018 en producción)
---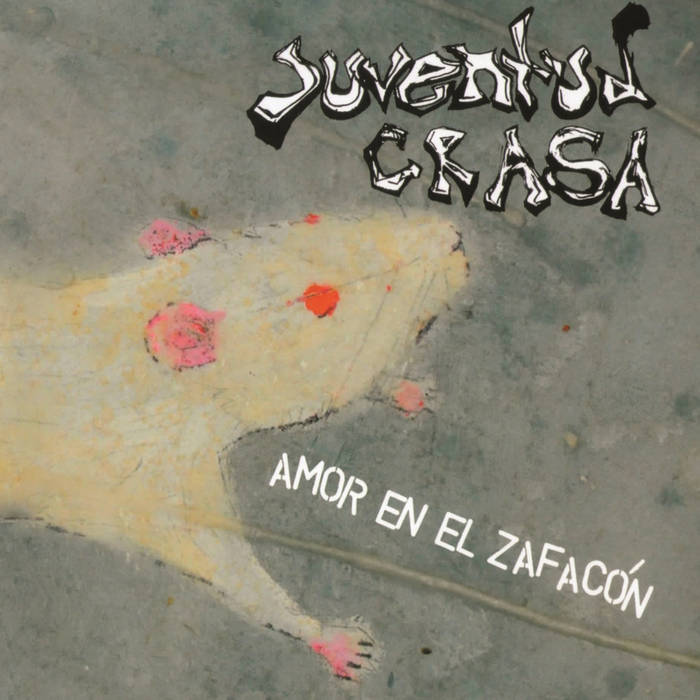 LC013: JUVENTUD CRASA - Amor en el Zafacón 7" (2015)
Personal favorite! Juventud Crasa is an awesome band from Puerto Rico that plays street punk with incredibly catchy riffs, it's kind of melodic and well-thought punk without losing its thoughness. Great band all around. Inspired by Eskorbuto and other early spanish bands.
Listen HERE
Juventud Crasa "Amor En El Zafacón" 2008- 2015 vinyl reissue. Co-released with Black Cube Records (Japan), Lucha Libre Discos (Ecuador/France) and Discos de Hoy (Puerto Rico).
Originally released on CD by Persona Unknown (Japan), and Discos de Hoy (Puerto Rico).
---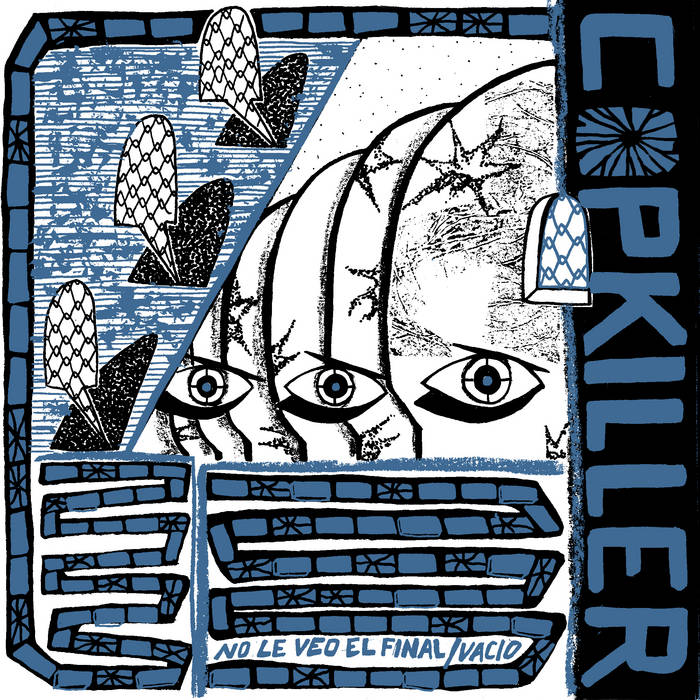 *LC012: COPKILLER - No le Veo el Final/Vacío 7" LATHECUT (en producción)
Studio band with current and past members of Hez. Samplers taken from One Dollar: El Precio de la Vida, a documentary about Panamanian ghettos and stuff like that.
Listen HERE

*(20) SQUARED-TRANSPARENT LATHE-CUTS
---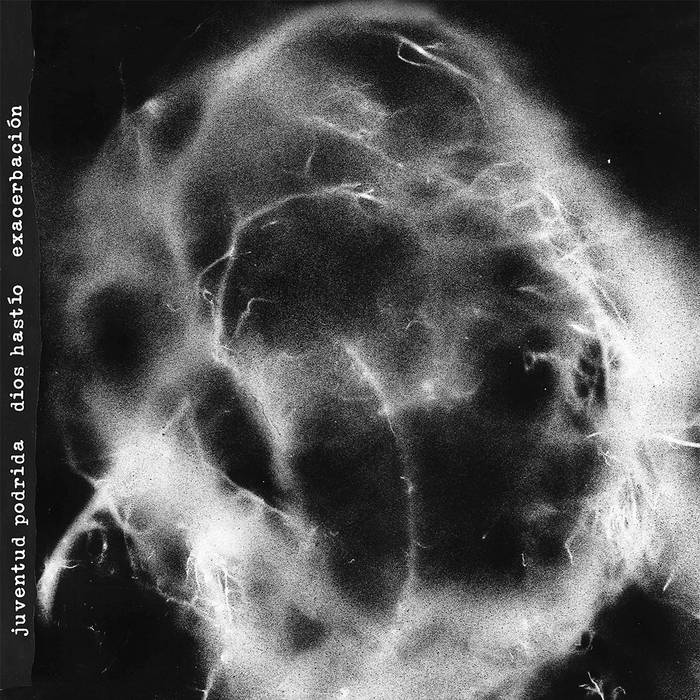 LC011: JUVENTUD PODRIDA/EXACERBACION/DIOS HASTIO - Split 7" (2015)
Co-released with Human Slaughterhouse (Costa Rica), Eskaramuza Distri (Chile), GOH (Peru) and Grind Your Mind Records (Brazil)
(300) BLACK VINYL
---
*LC010: No Necesito una Razon - La Historia de Caras de Hambre DVD/VHS (2015/2018 en producción)
(20) HOME-MADE DVDs
*(100) PRO-DVD
*(20) PRO-VHS
---
LC009: JUVENTUD PODRIDA - Gira Colombia Demo CS (2014)
Released for Juventud Podrida's 2014 Colombian tour.

Light cardboard box with artwork, includes two cards with the lyrics and a screenprinted patch.
Co-released with The Return Recs. (Colombia)
(100) OPAQUE GREY TAPES
---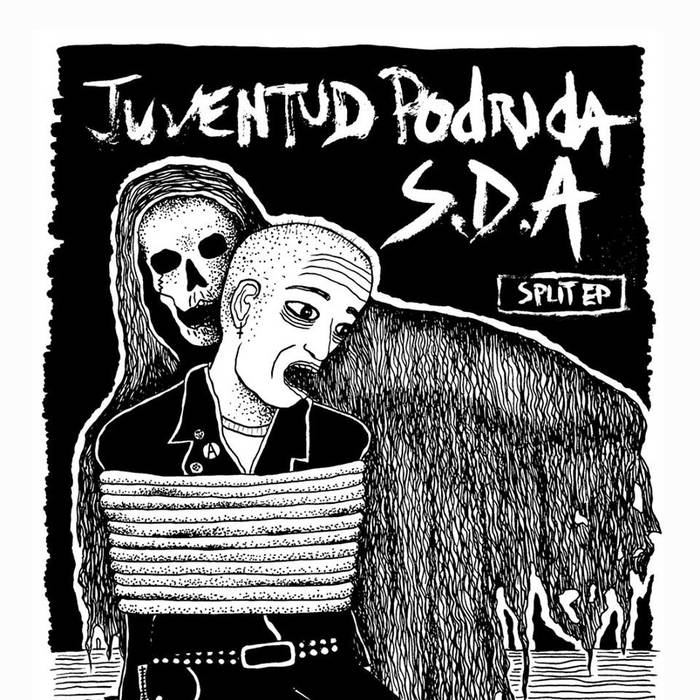 LC008: JUVENTUD PODRIDA/SISTEMAS DE ANIQUILACION - Split 7" (2015)
Latino d-beat madness, third world chaos, very excited with this release between the Peruvian crust warriors Sistemas de Aniquilación that come back with three new killer tracks after a bunch of great releases, and Panama's own Juventud Podrida that destroyed their last studio session with the heaviest tracks they have produced so far.

Co-released with Imminent Destruction Records (UK) and The Return Records (Colombia).
Listen HERE

(300) BLACK VINYL
---
LC007: JUVENTUD PODRIDA - La Naturaleza de la Bestia TAPE/7" (2014/2015)
"Juventud Podrida hop from genre to genre in a span of four tracks. The production is fantastic. The guitars are like a punch in the stomach, the drums are crisp and fluid and the bass is skull-crushing, but it's the vocals that make me fall in love. They are soaked, drenched, engulfed in reverb, giving them a murky, alien quality similar to bands like Grave Miasma"

CVLT Nation review, read more here: bit.ly/1zkO27f
Listen HERE
VINYL co-released with Imminent Destruction Records (UK).
(300) RANDOM OPAQUE COLOR VINYL

Demo TAPE released for Juventud Podrida's 2014 US East Coast/Mid-West tour. Hand numbered, home-dubbed.
(50) BLACK/WHITE/BLUE TAPES
---
LC006: ABATUAR - Vejación de la Bestia TAPE (2014)
Proyecto engendrado por Cadaver (Equinoxio/Aberrante), los músicos de sesión son gente de Atrofia, Juventud Podrida, Hatross y Aberrante, death grind sucio a mas no poder, como debe ser.
Listen HERE
(100) RED TAPES
---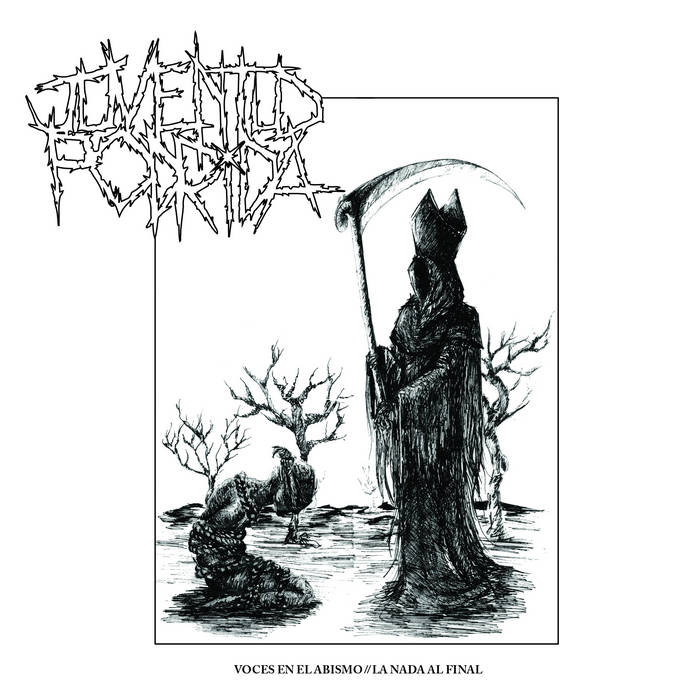 LC005: JUVENTUD PODRIDA - Voces en el Abismo/La Nada al Final 7" FLEXI (2014)
Segunda producción de Juventud Podrida, dos años despues de su primer EP "1989".

Trabajo co-released con Noseke Records (Venezuela), Ke Ardan! Records (Costa Rica) y Grind Your Mind Records (Brazil). Single-sided-two-song 7" flexi.
Listen HERE
(300) WHITE SQUARED FLEXIS
---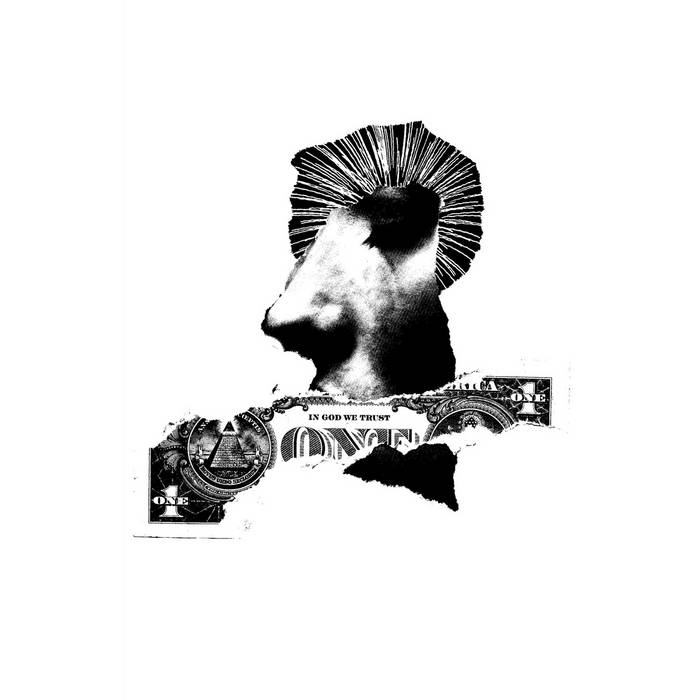 LC004: HEZ - Demo TAPE (2013)
Primer demo de Hez, nuevo grupo de punk oscuro de ciudad de Panamá con gente de Juventud Podrida y otras bandas.
Listen HERE
(100) PURPLE TAPES
---
LC003: ABERRANTE - Sepelio Macabro TAPE (2013)
Nuevo grupo grindcore de Panamá con integrantes de Equinoxio y Hatross, ex-integrantes de grupos como Christ Snacks, Enslaver y Aggressor.
Listen HERE
(100) BLACK TAPES
---
LC002: HATROSS - Death Cult TAPE (2013)
Hatross es la nueva banda de Anibal Sucre, mejor conocido por grupos legendarios de la vieja escuela del metal panameño como Enslaver y Aggressor. Death metal de vieja escuela.
Listen HERE
(100) BLACK TAPES
---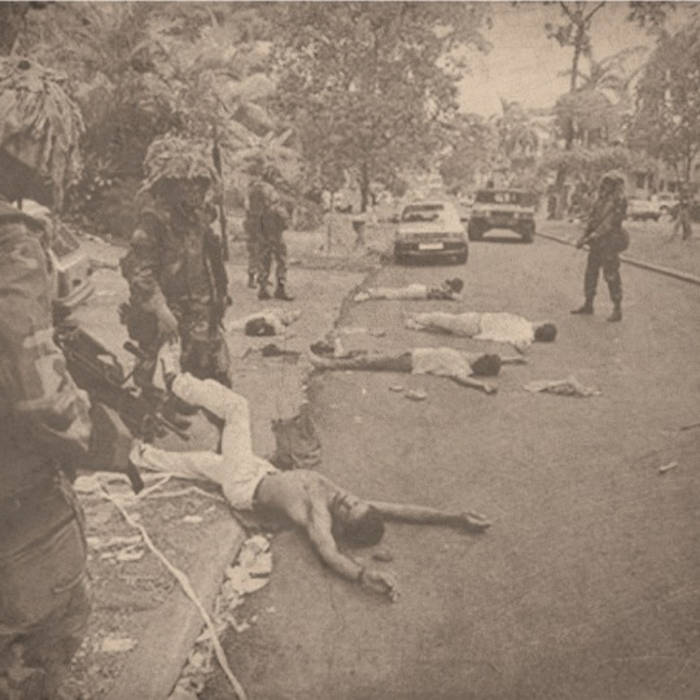 LC001: JUVENTUD PODRIDA - 1989 7" (2012)
Primer EP de Juventud Podrida, grupo crust de ciudad de Panamá, inspirado por la invasión estadounidense a Panamá en el año de 1989. Puro ruido anti-sistema.

Rene from ThrashHead.com:

"1989 was the year of the American invasion of Panama and, as to be expected, this album is full of pissed off social and political commentary; it's impossible not to listen to this and not feel the emotion these guys are trying to convey through their d-beat backed defiance".
Listen HERE

1ST PRESS: (150) BLACK VINYL
2ND PRESS: (150) RANDOMLY MIXED VINYL